Natural disasters and emergencies can happen at any time, causing business disruptions. Proper planning now means you'll be better able to handle the aftermath of any emergency. In addition to planning for evacuations, lock downs, and other emergency-response activities, examining the state of readiness of your insurance coverage is also necessary. The right small business insurance can speed up recovery from a potential Springfield area disaster.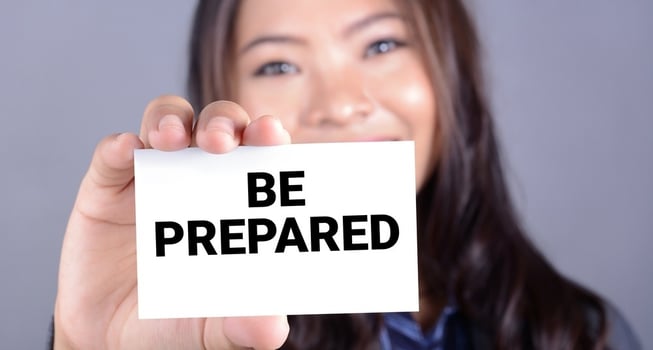 Why Springfield Small Business Insurance Is Part of Your Emergency Response
What if a storm takes a turn for the worse, wreaking havoc across the Western Massachusetts area, bringing down trees that take out part of your business structure? Or, what if your office suffers extensive damage from a fire? More than likely, you'll have to cease business operations until you recover. You can't predict emergencies. It's best to be prepared. Before disaster strikes, assess the amount of coverage your business needs to weather the storm. Then, take the following actions.
Formulate a Plan of Attack
A standard insurance policy written for a Springfield business may not cover all the risks associated with emergencies. To determine an adequate level of coverage, ask yourself what you'll need to rebuild your business in order to resume operations as quickly as possible. Consider your financial obligations and the value of physical assets, as well as the amount of deductible you can handle. Work with a qualified insurance agent or broker to get adequately prepared.
Secure Small Business Insurance for Expedited Recovery
In case of an emergency, basic choices to get your business back in operation sooner rather than later include property and liability insurance. Business property insurance covers the tools of your trade, including business equipment, office furniture, and the building structure. Since downtime and loss of revenue impacts business productivity and wages, business interruption insurance can help cover financial necessities until you're able to resume operations. Liability can come into play if you miss a contractual obligation during that downtime.
Safely Store Vital Springfield Insurance Information
After finalizing your small business insurance choices, take steps to document and protect the insurance policy and other information essential to filing a claim. Take inventory of your business property and supplement the written inventory list with pictures or videos. Make sure to include contact numbers for your insurance agent, as well as for clients, vendors and financial institutions.
You can make the process of securing insurance coverage for an emergency easier by working with a licensed insurance broker or agent in the Springfield area. Agents can help you pinpoint gaps in coverage. Be sure to conduct due diligence and look for an agent who is experienced in small business insurance.
This material is for informational purposes only. All statements herein are subject to the provision, exclusions and conditions of the applicable policy. For an actual description of all coverages, terms and conditions, refer to the insurance policy.