All the expenses of running a business can add up quickly. Consequently, you will want to save wherever possible. Knowing what your automobile insurance needs are and what discounts might apply is a wonderful way to save cash on commercial auto insurance in Ludlow.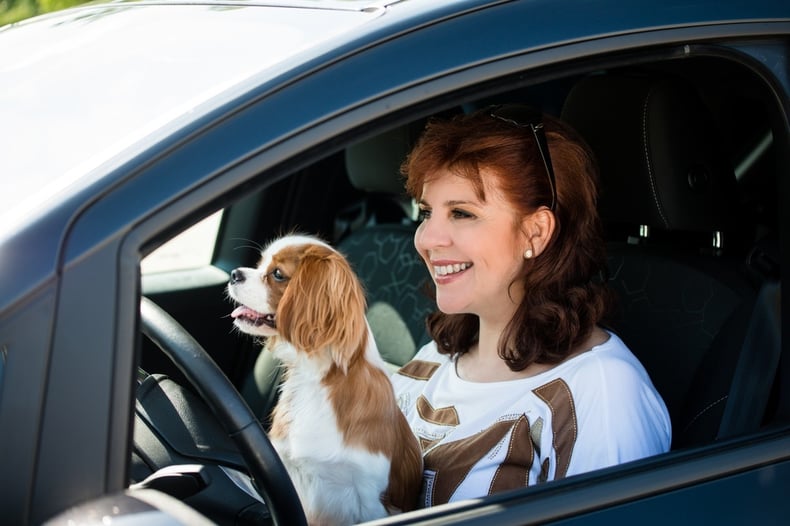 Saving Tips for Commercial Auto Insurance in Ludlow
Choose Drivers Carefully
Essentially, hiring drivers for your business with poor driving records costs you more money to insure. Insurance companies consider drivers with tickets or accidents to be higher risks and charge more accordingly.
When hiring new company drivers, you can pull a copy of an applicant's driving record at the DMV. An individual with a poor record could create safety issues for you as the employer and increase the costs you pay for auto insurance coverage.
Commercial Licenses
Hiring new employees that have already obtained a commercial driver's license may save on your auto insurance premium.
Bundle Policies
Many carriers offer bundling discounts. These discounts may apply by bundling several vehicle policies together or bundling assorted auto policies with a business insurance policy for example. In some instances, personal policies qualify for bundling with business auto insurance.
Pay With Electronic Funds Transfer (EFT)
Your Ludlow company may be entitled to another discount if you consider paying your bill by EFT. Paying with EFT assures the insurance provider of receiving your payment on a specific date each month and for a set amount.
Business customers like you save the hassles of making a monthly payment by mail or paying online because payments are automatically withdrawn from your business checking account.
Pay Your Bill in Full
If your business has the cash to work with, paying the full amount of your commercial auto insurance bill may result in a nice discount. Customers in Ludlow and other areas may reduce premiums by paying early or the full amount.
Fleet Discounts
Businesses may qualify for fleet discounts with as little as one or 100 vehicles. If you're considering the purchase of new or additional cars, trucks, or vans, check with your insurer to verify the number of vehicles needed for fleet requirements.
Many insurers offer quality discounts for fleet vehicle premiums, which helps to reduce your expenses. In addition, when you have a fleet policy, you may only have to pay one premium for the entire fleet, which saves time and keeps it simple.
Whether you offer a pizza delivery service or a full construction crew of contractors, it may be worthwhile to check out equipping your vehicles with GPS trackers. Many carriers offer a GPS discount on fleet vehicles.
Loyalty Programs
If you're pleased with the company you have been using, it might be smart to keep your policy. Some carriers reward long-term customers with loyalty discounts.
Types of Vehicles
Besides taking into account the age, sex, and driving records of drivers, the insurance provider considers the types of autos being insured when determining premiums.
· Vehicles with higher incidences of theft cost more to insure.
· Typically, automobiles with lower repair costs are cheaper to insure.
Commercial auto insurance premiums can be kept to a minimum by choosing good drivers, insuring less costly vehicles to repair and bundling policies.
Increasing Deductibles on Commercial Auto Insurance May Reduce Premiums for Ludlow Businesses
The deductible is the dollar amount you must pay out-of-pocket when making a claim before the insurance begins to cover costs. If you can afford to pay a larger deductible, some insurance providers may reduce the cost of your premium. Talk to a friendly local agent today to learn more about these helpful (and necessary) policies!
This material is for informational purposes only. All statements herein are subject to the provision, exclusions and conditions of the applicable policy. For an actual description of all coverages, terms and conditions, refer to the insurance policy.