Many drivers are surprised to learn that their credit score can possibly have an impact on car insurance rates. In most states across the nation, insurers take into account drivers' credit scores when calculating premiums. Drivers in West Springfield, however, don't have to worry about their credit score when they request auto insurance quotes.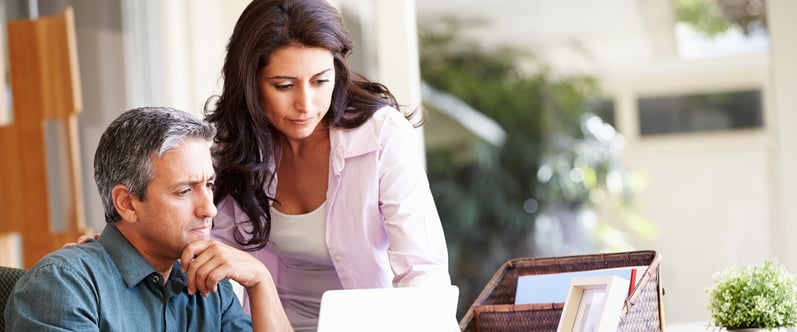 There's No Need to Worry About Your Credit Score When Shopping for Car Insurance in West Springfield, MA
Most States Let Car Insurance Companies Consider Credit Scores
In the vast majority of states, auto insurers are allowed to consider drivers' credit scores before giving drivers quotes. Most companies take advantage of this, rewarding drivers who have good credit scores with lower premiums and penalizing drivers with poor scores with higher premiums.
(Insurers often actually use an insurance score, rather than a credit score. Drivers' insurance scores are significantly influenced by their credit scores, though. Thus, drivers' credit scores still impact their auto premiums. Even though the impact may be indirect, it can be significant.)
A total of 47 states allow this practice, mainly because researchers have demonstrated a correlation between drivers' credit scores and the risk they pose to auto insurers. A 2003 study conducted by The University of Texas found that drivers with poor credit scores tended to incur more insurance losses and have higher claims payouts than those with good scores. A study by the Federal Trade Commission corroborated these findings.
For drivers who have below-average credit scores, this is obviously bad news. They often end up paying more for car insurance than peers with better credit histories.
Massachusetts Has Outlawed the Practice
Massachusetts, however, is one of the three states that has outlawed this practice. (California and Hawaii are the other two.)
Thus, drivers in West Springfield, as well as anywhere else in Massachusetts, don't need to worry about insurance companies considering their credit scores when determining premiums. Insurers aren't even allowed to use insurance scores that take credit scores into account.
For drivers who have bad credit, the protection that Massachusetts provides can result in significant savings. Even a small credit-based increase in premiums would add up to a large sum over time.
Other Factors Still Impact Auto Premiums in West Springfield
Insurers in Massachusetts may not be able to look at drivers credit scores, but they're still able to consider many other factors when determining auto policies' premiums. When calculating rates, premiums take into account drivers' past driving records, how much they drive, where they drive, how old they are and their gender, whether their married, they type of vehicle they drive, and other considerations.
Since so many factors still go into calculating auto premiums, drivers can't really know how much a particular insurer will charge them for car insurance until they request a quote. To know they're getting the best rate possible, drivers in West Springfield should contact an independent insurance agent who can request quotes on their behalf. In just a few minutes, an agent can have several quotes ready to compare so drivers can pick you the best option available to them.