Drivers across Massachusetts are getting an unhappy surprise: auto insurance rates are on the rise again, affecting even drivers with no recent accidents. With rates rising between 6 and 9 percent in 2016, they're set to go up another 3-6% in 2017 (according to the Boston Globe), making many drivers question why. The answer comes down to one thing: technology.

Why Your Auto Insurance Rates are on the Rise in Massachusetts
When you pay your insurance premiums, the money goes to pay the claims on any accidents, as well as employee salaries and other costs. Though the average auto premium in Massachusetts was $1,108 in 2014, insurance companies are seeing a decrease in profits. State Farm, for example, earned $6.2 billion in profits in 2015, but only $400 million in 2016. This is attributed to both an increase in claims and an increase in the cost of claims, and is triggering the increase in your premiums.
Accidents on the Rise
In the past several years, auto accidents have been on the rise after years of declining. In 2015, there was a 7.2% jump in fatal car accidents, which is the biggest rise in fifty years. The National Highway Traffic Safety Administration attributes much of this to the increase in distracted driving, due to smartphones and other technology in the vehicle. Drivers spend as much as 20% of each trip using their phones, leading to a dangerous driving situation.
When accidents rise, so do insurance claims. The Travelers Companies, Inc. had an 11 percent increase in auto claims in 2016. From 2014 to 2016, the national frequency of claims due to collisions rose 2.6%. These increases mean more overhead and more money paid for repairs and damages, decreasing insurance company profits.

Increased Repair Costs
Compounding the problem is the fact that newer cars are more expensive to repair due to the technology on modern vehicles. While features such as blind-spot warning systems, lane-drift protection, and auto braking should help decrease accidents over time, they are not widespread enough to have had an effect yet. However, they are significantly raising the costs of repairs, with average claim costs increasing by 8%.
Even simple items, such as bumpers and windshields have seen significant increases in repairs due to sensors and other technology. Consider these increases in costs just since 2014 for a bumper of an entry-level luxury car:
2014: $1,225 for parts; $621 for labor

2016: $2,818 for parts; $733 for labor
This amounts to a $1,705 increase overall, a 130% increase in parts, and an 18% increase in labor. The cost for windshield replacement has approximately doubled. These costs quickly add up, and insurance companies are struggling to keep up with the rising prices.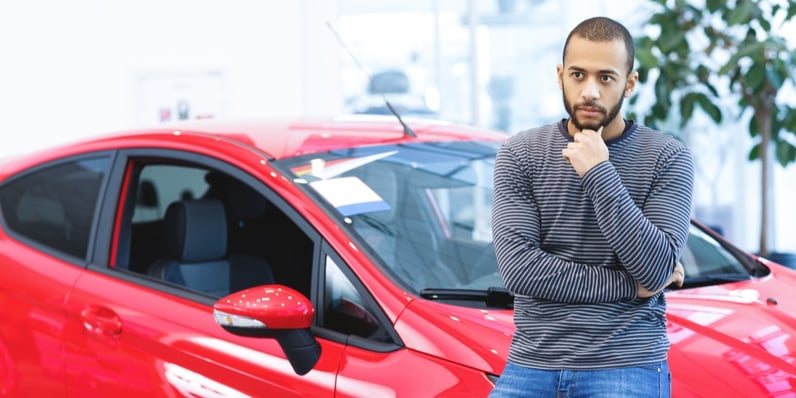 Passing the Cost to the Consumer
Overall, insurance companies are now spending more on auto claims than they are taking in with premium costs. Research shows that ten years ago, companies were spending 98 cents of every $1 on claim costs, while today they are spending $1.05 in claims per $1 of premium income. This spending is unsustainable, in a time when low interest rates have cut into the cushion that insurance companies traditionally maintain to see them through high-claim years.
Massachusetts consumers can expect anywhere from a 3 to a 10% increase in their premiums this year. Mapfre USA Corp. (formerly Commerce Group) expects to raise its raise by about 4% this spring, while Liberty Mutual is expecting a 5.2% increase and Amica Mutual a more than 6% rise in premiums. State regulators have approved these rate increases.
Technology has simultaneously made driving both safer and more dangerous – not to mention more expensive. While increased safety features on automobiles may ultimately reduce auto fatalities, distracted driving due to cell phones and other devices has accidents on the rise. Unfortunately, these increased accidents and more expensive claims are going to cause your auto premiums to rise in 2017, even if you have a spotless driving record.
Sources:
https://www.bostonglobe.com/business/2017/03/19/distracted-driving-high-tech-cars-blamed-for-higher-insurance-rates/UkMu2FgQEVrE2zV1VzF2fJ/story.html
https://www.boston.com/cars/news-and-reviews/2016/07/08/why-car-insurance-rates-are-spiking-in-massachusetts